One Size

Does Not

Fit All
We offer flexible management packages designed with your needs in mind
Accounting
Management
Quarterly Financial Reporting

Escrow Transfer-Title Demands

Reconcile Bank Accounts Monthly

Transfer funds to and from Reserve Account

Reserve Study Coordination

Annual Financial Review Support
Full-Service
Management
Quarterly Financial Reporting

Escrow Transfer-Title Demands

Reconcile Bank Accounts Monthly

Transfer funds to and from Reserve Account

Reserve Study Coordination

Annual Financial Review Support

Monthly Compliance Inspections

Insurance Coverage Support

Manage Community Calendar

Annual Meeting Coordination & Mailing
Premier
Management
Quarterly Financial Reporting

Escrow Transfer-Title Demands

Reconcile Bank Accounts Monthly

Transfer funds to and from Reserve Account

Reserve Study Coordination

Annual Financial Review Support

Monthly Compliance Inspections

Insurance Coverage Support

Manage Community Calendar

Annual Meeting Coordination & Mailing

Monthly Financial Reporting Option

Clubhouse/Lodge Management

Community Gate Management

Community Pool Management

Monthly Board Meetings Option

ARC Meeting Attendance Option

Weekly or Bi-Weekly Compliance Option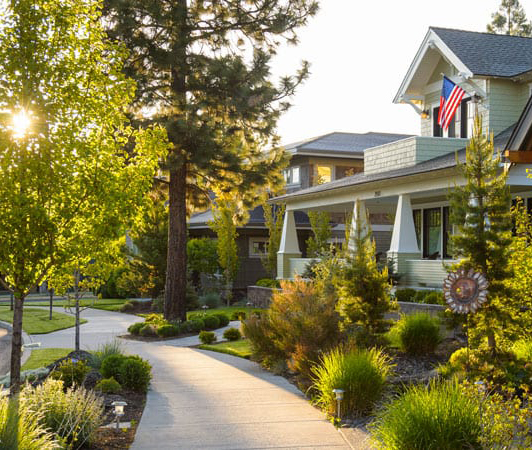 1. We're Prompt Communicators
When it comes to getting the job done, we don't delay. Got a question or need some help? We're happy to help! Our team responds to phone calls and emails quickly, keeping both boards and homeowners satisfied.
2. HOA Law is Our Specialty
Our team thoroughly understands the ordinances and regulations governing homeowners associations. We'll keep you compliant and prevent legal headaches that could potentially prove financially devastating.
3. We Understand the Needs of Modern Homeowners
We understand what modern homeowners are looking for and our processes will boost your communities' strengths.
4. Our Firm Uses the Latest Technology
We deploy sophisticated technological tools to streamline operations for your community. From accepting epayments for dues to keeping digital compliance inspection notes, we use 21st-century resources to keep your community well managed.
The staff was very quick and responsive to answer all my questions in detail

Nathan Gotcher


such good customer care executives. they ensured that i got the right informations before i part my way

Jim Perez


Rhiannon and Hannah are an excellent management team at Fieldstone Management. They are professional and knowledgeable with HOA Management. Great communication skills with the board and the homeowners. Natalie and... read more Julie do a great job in accounting management for Fieldstone. We are very happy with our Community Management team and Fieldstone's tag line of "We're All About Community" is spot on. You guys ROCK!!!

Colleen Leary


Fieldstone Management is a pleasure to work with.Their staff is always friendly, helpful, punctual and team players. Great group of people with a positive company culture. We highly recommend.

SourceOne IT


Fieldstone Management manages our neighborhood through our HOA. They enforce the HOA rules and maintain the common spaces in our neighborhood. I have never been a fan of... read more property management companies but I have to say they are the most professional, courteous, prompt, A++ company I have ever had to deal with. They do an amazing job and I highly recommend them. If your in the market for a property manager feel free to contact me in reference to this company. Whenever there is any issues with the property I contact them and it is handled quickly. They are an amazing group of professionals!

Ryan Covey


Fieldstone Management handles our HOA. They are extremely professional and are pro-active in notifying owners about activities, issues etc. that affect our property. Thumbs up to Fieldstone!

Paula Diamond

We're All About Community.
When it comes to HOA management in Oregon and Southwest Washington, nobody does it better.
The success of Fieldstone Management has been fostered by our ability to deliver the highest quality management to client associations.
Fieldstone Management is a property management company specializing in the management of community associations. We offer full-service association management, accounting services, consulting, and education for communities. Our philosophy: Fieldstone Management strives to find the most effective solutions to the challenges faced by community associations in Oregon. We can manage your receivables, payables, collections, and financial reporting as well as CC&R enforcement. We work with your team to create annual budgets, reserve studies, election services, consult with legal, meeting support, as well as provide a regular communications conduit with owners, acting as resources for owners and the board.