Homeowner Association Terms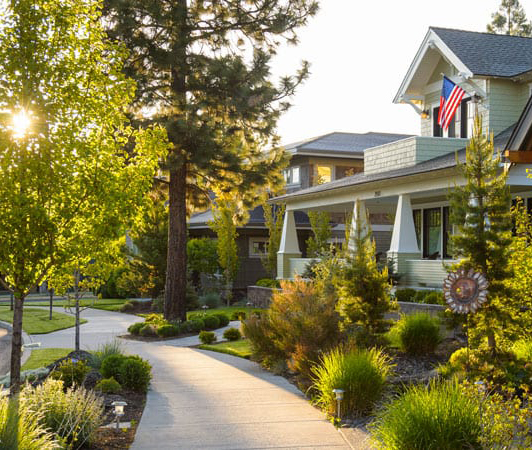 Community Associations
Corporate entities whose primary purpose is to provide for the governance, business, and community of the association.
Governing Documents
Federal and state statutes, plat or plan, declaration (CC&Rs), articles of incorporation, bylaws, and board resolutions.
Covenants, Codes & Restrictions (CC&Rs)
An HOA's covenants, codes, and restrictions (CC&Rs) are the documents that are recorded with your county. They include the things that affect the title to the land. For example, how many stories can houses have? Who takes care of the sidewalks?
HOA Bylaws
HOA bylaws are governing guides. Bylaws are about the government of the corporation. They cover things like how often you have meetings, how many people are on the board, how often you have to have membership meetings, and how a quorum is to be defined.
HOA Architectural Committee
An architectural committee's responsibility comes from the association's bylaws or CC&Rs. Members of the architectural committee are responsible for maintaining the aesthetic and structural integrity of the association and enforcing the CC&Rs. They review any applications for modifications, additions, or architectural changes in the community.
General Liability Insurance
General liability insurance protects a homeowner association from personal injury and property damage claims.
Directors and Officers (D&O)
Insurance Directors and officers (D&O) insurance policies protect directors and officers from claims that they failed to act or acted wrongfully in their individual or group capacity on behalf of the association.
Lien
A lien is a financial claim to property to secure a debt. When a lien is filed, property is said to be "encumbered by" a lien. If property is encumbered by a lien it can't be sold until the lien is "satisfied," which means that the debt must be paid off. A lien can be satisfied with a portion of the proceeds of a sale or refinancing.
Quorum
A quorum is the smallest number of board members necessary to legally conduct the business of your HOA. Most, but not all, groups define a quorum as a simple majority of the members. It should be defined in your HOA's bylaws. Without a quorum, a vote cannot be taken and the status quo cannot be changed. Unless a quorum is present, minutes should not be taken since official business of the HOA cannot be conducted.